Blog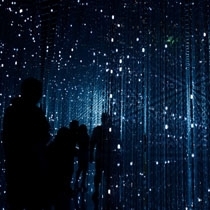 Looking For Something More
I recently started watching 'Flashforward', an American TV series based on a Robert J Sawyer novel. The plot is fascinating; during a mass global blackout, people appear to have glimpses of their lives 6 months in the future. For some this holds happiness, others see catastrophes, and some see nothing at all. Whilst Government agencies try to unravel this mystery, they analyse …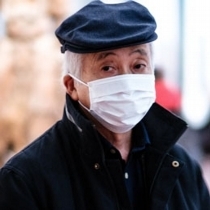 Trying not to worry
2020 wasn't quite the year we expected. We've all had to get used to lots of changes. Lockdown birthdays meant home cooked meals or takeaways with parties online. Lockdown weddings were much smaller and more intimate. Holidays were mostly staycations. Some of us spent a lot more time with our families as we tried to home-school and remembered why we'd never gone in for teaching …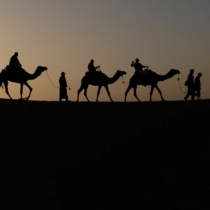 Follow That Star
Whether we recognise it or not, we all are followers. Whether we follow Biden or Trump, labour or conservative, whether we follow Manchester United or Aston Villa; we follow people on Instagram, or Facebook, or Twitter. And who we follow can shape who we are – whether we notice it or not. When Jesus was born roughly 2000 years ago, the wise men followed the star from the east to find him, …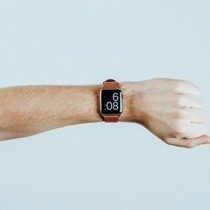 Reflecting on the pace of life
When the clocks changed at the end of October, it came with the added bonus of an extra hour in bed. When many of us live such busy lives, an extra hour in bed is a real treat! As we mark the end of British summer time we might start to reflect on the months that have passed. It hasn't been the year we expected. When we locked down many of us experienced a much slower pace of life. H…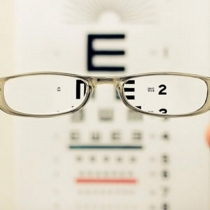 Twenty-Twenty Vision
'Twenty-twenty' - perfect vision, but I doubt many of us saw what the year 2020 had in store! So many plans for the year suffered as COVID-19 put a stop to holidays, celebrations, exams, jobs and even just trips to the shops or the park. Suddenly, nothing was certain about the future and various sacrifices had to be made for the good of the nation. One thin…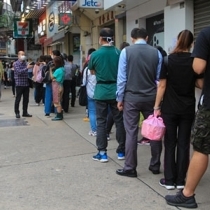 Patient waiting
Waiting. Waiting. Some more waiting. As a nation obsessed with queueing and taking our turn, the British are used to waiting. Other nationalities look at the British with our stoic, determined belief in waiting as one of the great strengths of our character (however over exaggerated it may be). We wait patiently for buses and trains. Every year we wait for the brief window of good weather some pe…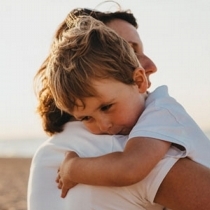 The Ultimate Hug
When was the last time you had a hug? Perhaps it was something you took for granted; an everyday occurrence you didn't really notice. But since COVID-19 arrived, along with a whole range of new terms (lockdown, social distancing, shielding, bubble) we've now got lots of ways to say, 'keep your distance'. The downside to keeping us safe is losing the one-on-one physical con…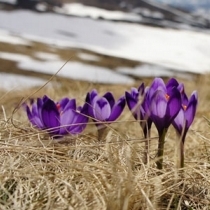 Finding that spark
The days are getting longer; we don't have to shiver when we step out of the door or make sure we've set the heating. We may even start to hear birds singing in the morning (and waking us up early). Everything outside is looking a little fresher, a little brighter. Spring is the best time of the year; after the dark and cold of winter, life seems to be sprouting everywhere, flowers s…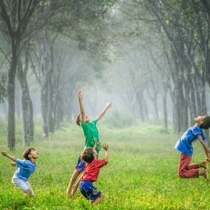 A Life Worth Living
March is finally here; the month when things seem to begin again. It's the start of spring (at least in the Northern Hemisphere), flowers and trees start to come to life, and we change to British Summer Time (a positive time to 'spring forward'!) Did you know that as recently as 1752, the New Year in this country began in March? Not only that, but the tax year consequently began on…
Less Is More
I've set myself a challenge. How many of us made January resolutions? If we did, how many included the word 'more'? 'Do more exercise', 'have a more fulfilling career', 'make more money'... The unusual thing about my challenge is that it's about 'less': to slow down, do less, 'un-hurry'. I came to th…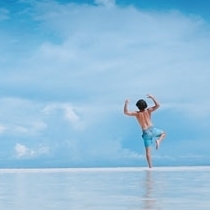 Looking forward to something great
January is the number one month for booking summer holidays with huge surge the week following the Christmas break. It's not hard to see why; the days are short, summer seems a long way off and many of us are drawn to thoughts of sunny days and golden beaches – very different to what we can see out of our windows! It's human nature that we like to have something to l…
Vision for 2020
As we head into the final month of 2019, the festive period shares airtime with the messages of political parties, anxious to secure your vote in the general election. The country has an opportunity to make a choice about whose vision for the country is both the most attractive and most deliverable. Do we want prosperity, social justice, a strengthened NHS, Brexit? It's hard to know who to …
Light After Dark
Climbing the steps of the plane the rain continued to fall, the sky dark and threatening as it had been all day. After what seemed an eternity sitting on the runway, the plane finally lifted off the tarmac and we climbed steeply into the black cloud. Within moments the plane emerged through the top of the cloud into bright clear sunshine – the first we'd seen all day.&nbsp…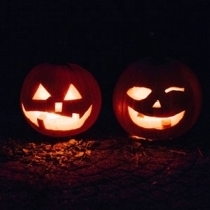 Trick or Treat?
I'm sure you enjoy receiving treats. Perhaps some chocolate when you are on a diet, a meal out, some free time, or a day of relaxation at a spa. From time to time we all like to spoil ourselves. A treat is a luxury, it can uplift us, it creates a moment of happiness and gives us a break from our daily routine. Like many people this month, you may be faced w…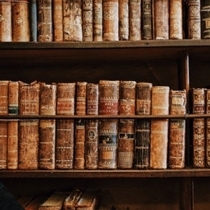 Finding answers to life's BIG questions
If you're anything like me, you'll recall a time before computers, smartphones and tablets; a time where information wasn't readily available in a split second. 'Back in the day' if you had a homework topic on the French Revolution and needed to know who Napoleon Bonaparte was, there was pretty much only one place to look – the Encyclopaedia Britannica. When it…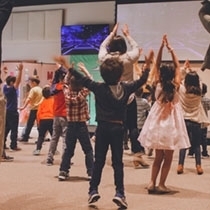 Sunday School is Sunday Cool..!
What does the term 'Sunday School' mean to you? Old fashioned and outdated? Pointless and unnecessary? Straight-laced and dull? It may be that Sunday School isn't what you thought it was. Our local and national daily newspapers are full of reports of increased crime rates, violence, addiction and depression becoming worryingly common in the younger generation. It may surpr…
Going Away
Have you ever tried to get away from it all, travelling to some remote location in the hope that you will have some privacy for a while? Fifty years ago this month, two men were preparing to go somewhere no-one else had ever been before. Their names were Neil Armstrong and Buzz Aldrin and on 16th July 1969, with Michael Collins, they set off. Four days later, Armstrong and Aldri…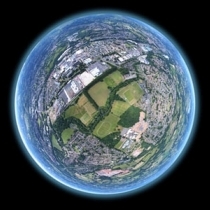 Choosing To Care For Our Planet
There's been a lot of public attention on the issues of pollution and climate change recently. Ever since David Attenborough and the BBC 'Blue Planet II' programme highlighted the enormous global problem of plastic pollution in the oceans, many people have tried to change their lifestyle and use less plastic. There has been pressure on big companies to do their bit as well, from…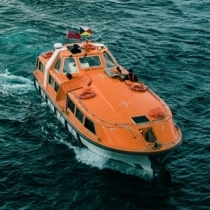 Mayday! Mayday! Mayday!
Like me, you have probably never been faced with the situation of having to make a 'Mayday' call? For those who like boats it is part of the training to stay safe, in fact for over 80 years it has been recognised as the international distress signal to be used by people in 'grave and imminent danger'. I did wonder if the May Day holiday was somehow related; and of …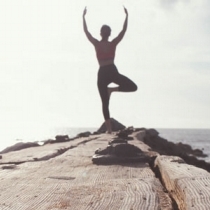 World Health
Every year, the World Health Organisation has a special campaign day: World Health Day. This year, on April 7th they will draw attention to the millions of people worldwide who have limited access (or even no access at all) to life saving health care. Caring for the sick and injured is a noble calling and we particularly admire the doctors and nurses who ease suffering, under adverse conditions,…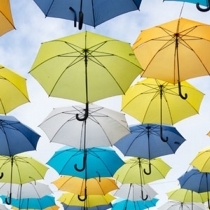 Predicting the weather
Weather, in a country that has such a lot of it, seems to be a bit of an obsession. What's more, it often involves a rhyme or saying. "March comes in like a lion and goes out like a lamb", basically means March starts off cold and stormy but turns to spring at the end. Or the truism "April showers bring forth May flowers" – while we may dislike the April …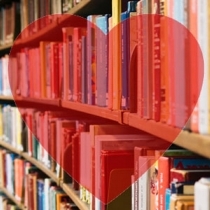 A Day To Remember
Do you think of February as a glum month full of dark nights and cold weather? Think again! A quick Google will reveal it's a actually a month full of quirky International Awareness Days - so why not do something different this year? You could plan an alternative February 14th by dusting off your membership card and heading to your local library to celebrate Library Lovers Day. Or tak…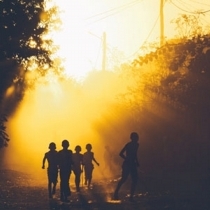 Let in the Light
Let in the Light January can be a tricky month in terms of mental health. The sparkle and magic of Christmas is over and lots of people find themselves suffering from SAD (seasonal affective disorder). This is thought to be caused in part by a lack of sunlight and causes symptoms similar to depression. It's not any wonder really, as when the sun shines life feels better, problems smaller a…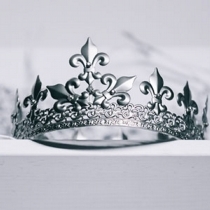 A future king is born
Royal fans across the world were delighted at the recent announcement that Prince Harry and Meghan Markle are expecting their first baby. It was only in in April we saw the birth of Prince William and Kate's son, so excitement is building again as we wait to hear details of the next royal birth. Giving birth to a royal baby though, comes with a lot of rules, procedures and expectation…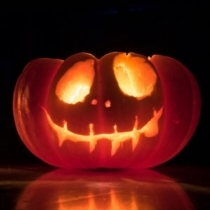 HALLOW…E'EN?
​Yes, we've just had that time of year when terrifying faces come to the door… and that's just the people who bothered to answer! Halloween has grown in the UK, both in popularity and commercially over the past few years. Facemasks, costumes, lanterns and sweets are all sold and bought in increasing quantities. But where did Halloween originate? It stands for All Hallows E[v]en…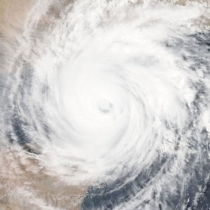 Forecasting the future
I'm sure you all saw the news about category 2 hurricane 'Florence' that hit the US East coast in September with winds of over 100mph, causing widespread devastation and flooding for over 10 million people. The above paragraph may well be accurate, but it also maybe completely wrong! I'm writing this article before the hurricane has even made landfall and completely guesse…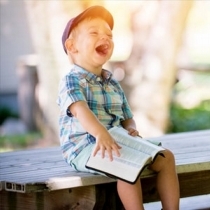 Just start reading!
As the summer holidays draw to a close it will soon be time for children to return to classes and start their new school year. I'm sure you remember that nervous uneasy feeling of going back to school after the summer, getting back into the old routine and getting out of the relaxed habits facilitated by a long break. Back at school, children will be introduced to whole new areas of learnin…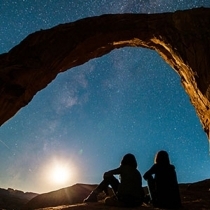 Gazing Skyward
As I write this, we're enjoying a long spell of blue skies and hot sunshine - hopefully it will last the holidays! Each evening, nature has treated us to spectacular displays of colour as the sky has gradually turned various shades of orange, red, pink and purple until the sun finally disappears. Not content with just being the canvas for a beautiful sunset, the sky has also become th…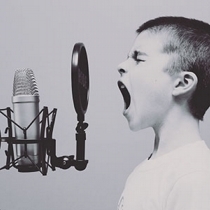 When WORDS get in the way
A condition which seems to afflict most groups of people when they've been together for any length of time is that they begin speaking in a different language. You've heard it. People 'in the know' using special words when talking about their particular area of expertise (or when trying to give that impression!). Sometimes they're not even words but abbreviatio…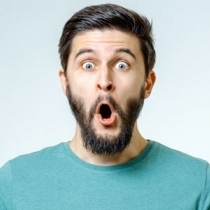 Surprise
Most people like good surprises. You know, the ones that are thought through, intended to give pleasure, show us that someone cares, understand what makes us happy and knows what we like. However sadly there are those other surprises in daily life that are not planned and we could really do without. The accident that shocks and leaves us hurt, the unexpected announcement that ch…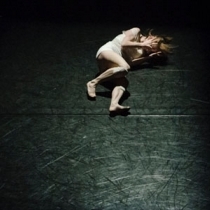 Managing Anxiety And Stress
In our busy, stressful modern world, life feels frantic and under pressure. Being contactable 24/7 means that we're never really off-duty. Work emails ping to our phone in the evenings and any smidgen of time gets soaked up scrolling through Facebook. Our brains are always fired up and ready, it is in this environment that anxiety, stress and depression can thrive.&nb…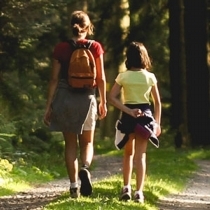 Fancy A Walk?
After the long cold winter we've had, it's nice to start seeing glimpses of warmth again. The sunshine and better weather means invitations will start coming thick and fast of "do you fancy a walk?" With varying degrees of enthusiasm, partners will be persuaded (or not!) that it will be great to 'get some fresh air', 'stretch your legs' or 'clear…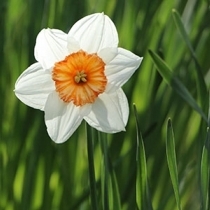 'Spring into Life'
Yellow daffodils along a green grassy bank, pink cherry blossom on the trees, bright blue skies and frolicking white lambs in the fields…Springtime brings a wonderful array of colour stemming from the beauties of new life. It's so amazing to watch the flowers bloom, see new animals be born or hatch and everything start to warm up a bit! Interestingly, the origin of the word &…
It's all about Love
For years I remember checking the post on the 14th February for any cards someone (anyone!) might have sent me. Then one glorious day I actually received a card. Frustratingly it was anonymously signed with a question mark. I'm still none the wiser! It is strange looking back how self-possessed such hopes were, yet as we grow so does our capacity to love. From the child who sa…
Greater resolve... once again
No doubt, by the time you read this I will already have broken at least one of my New Year's resolutions. Some years I barely make it to day two. Sound familiar? It should - a quick Google search tells me that 80% of resolutions are broken during January and only 8% of resolutions are actually achieved long term. But is knowing this going to stop me making them again this year? Absolutely …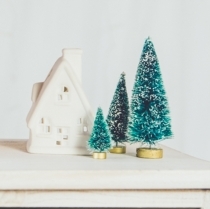 Whats at the heart of your Christmas?
Christmas is often painted as a time of pure happiness and contentment; for many this is the case – it can be a truly magical time. However, Christmas isn't always everything we hope it to be, for some the reality is... squabbling over TV channels, excessive time with in-laws, indigestion, overspending on credit cards, friction in relationships, perhaps even loneliness from havin…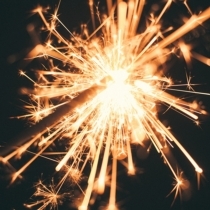 Remembering
It's that time of year again… "Remember, remember the 5th of November" – a time when we light bonfires to remember and celebrate the foiling of the infamous 'Gunpowder plot' to blow up King James I and his government. On the very night Guy Fawkes' plot was thwarted in 1605, bonfires were lit to celebrate the safety of the King. It beca…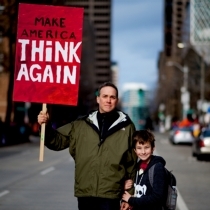 Crazy Times, Crazy People
What goes on in the world never ceases to amaze, shock and sometimes scare me. Donald Trump becoming the president certainly raised eyebrows last November, yet he continues to keep everyone on their toes with what he might do next. His latest spat with Kim Jong-un doesn't fill you with any greater confidence. North Korea threatening "pain and suffering" and Trump res…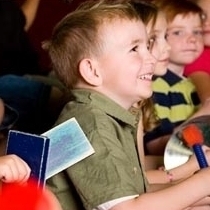 Sunday School is Sunday Cool..!
What does the term 'Sunday School' mean to you? Old fashioned and outdated? Pointless and unnecessary? Our local and national daily newspapers are full of reports of increased crime rates, addiction and depression becoming worryingly common in the younger generation. It may surprise you that the Bible can provide the answer to these and other problems.&n…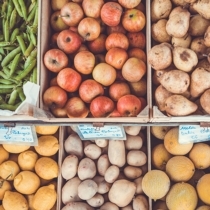 The pivotal month in the British calendar
August is a month where the normal rhythm of life is disturbed in a pretty big way; what's more it's always been the case. The reason is ultimately to do with food. Following a few months of warmer sunshine, August historically saw the ripening of grains making August a very intense period of manual labour to bring in the harvest. This is something that would have involved a la…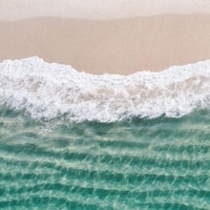 That all important list…
Bucket & Spade - CHECK. Sun cream - CHECK. Sunglasses - CHECK. The Summer holiday season is fast approaching and many of us will be looking forward to getting away for a bit of relaxation. Before we leave on holiday there's always so much to do – things to pack, fridges to empty, even getting things ready for our return. We're regularly run around trying to sort everything…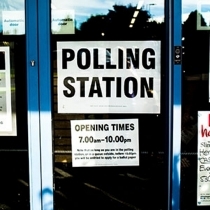 Would you vote for this person?
People who run for political office (local, national or even international) make all sorts of promises. Like "If you vote for me or my party then we'll solve this problem or improve this service". We hear and read about them all the time and no doubt many of these promises are made with the best of intentions. But how often are they kept? Imagine you had the chance to vote for…