Blog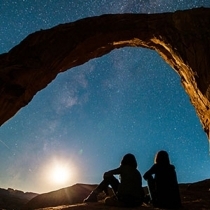 Gazing Skyward
As I write this, we're enjoying a long spell of blue skies and hot sunshine - hopefully it will last the holidays! Each evening, nature has treated us to spectacular displays of colour as the sky has gradually turned various shades of orange, red, pink and purple until the sun finally disappears. Not content with just being the canvas for a beautiful sunset, the sky has also become th…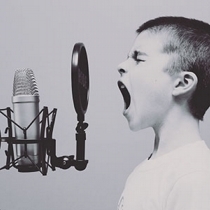 When WORDS get in the way
A condition which seems to afflict most groups of people when they've been together for any length of time is that they begin speaking in a different language. You've heard it. People 'in the know' using special words when talking about their particular area of expertise (or when trying to give that impression!). Sometimes they're not even words but abbreviatio…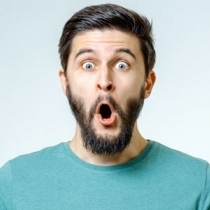 Surprise
Most people like good surprises. You know, the ones that are thought through, intended to give pleasure, show us that someone cares, understand what makes us happy and knows what we like. However sadly there are those other surprises in daily life that are not planned and we could really do without. The accident that shocks and leaves us hurt, the unexpected announcement that ch…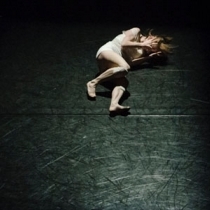 Managing Anxiety And Stress
In our busy, stressful modern world, life feels frantic and under pressure. Being contactable 24/7 means that we're never really off-duty. Work emails ping to our phone in the evenings and any smidgen of time gets soaked up scrolling through Facebook. Our brains are always fired up and ready, it is in this environment that anxiety, stress and depression can thrive.&nb…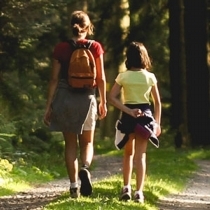 Fancy A Walk?
After the long cold winter we've had, it's nice to start seeing glimpses of warmth again. The sunshine and better weather means invitations will start coming thick and fast of "do you fancy a walk?" With varying degrees of enthusiasm, partners will be persuaded (or not!) that it will be great to 'get some fresh air', 'stretch your legs' or 'clear…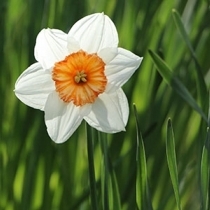 'Spring into Life'
Yellow daffodils along a green grassy bank, pink cherry blossom on the trees, bright blue skies and frolicking white lambs in the fields…Springtime brings a wonderful array of colour stemming from the beauties of new life. It's so amazing to watch the flowers bloom, see new animals be born or hatch and everything start to warm up a bit! Interestingly, the origin of the word &…
It's all about Love
For years I remember checking the post on the 14th February for any cards someone (anyone!) might have sent me. Then one glorious day I actually received a card. Frustratingly it was anonymously signed with a question mark. I'm still none the wiser! It is strange looking back how self-possessed such hopes were, yet as we grow so does our capacity to love. From the child who sa…
Greater resolve... once again
No doubt, by the time you read this I will already have broken at least one of my New Year's resolutions. Some years I barely make it to day two. Sound familiar? It should - a quick Google search tells me that 80% of resolutions are broken during January and only 8% of resolutions are actually achieved long term. But is knowing this going to stop me making them again this year? Absolutely …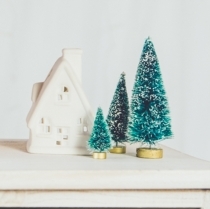 Whats at the heart of your Christmas?
Christmas is often painted as a time of pure happiness and contentment; for many this is the case – it can be a truly magical time. However, Christmas isn't always everything we hope it to be, for some the reality is... squabbling over TV channels, excessive time with in-laws, indigestion, overspending on credit cards, friction in relationships, perhaps even loneliness from havin…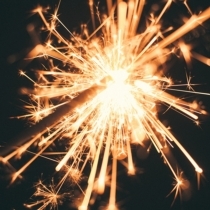 Remembering
It's that time of year again… "Remember, remember the 5th of November" – a time when we light bonfires to remember and celebrate the foiling of the infamous 'Gunpowder plot' to blow up King James I and his government. On the very night Guy Fawkes' plot was thwarted in 1605, bonfires were lit to celebrate the safety of the King. It beca…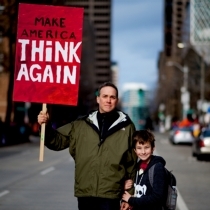 Crazy Times, Crazy People
What goes on in the world never ceases to amaze, shock and sometimes scare me. Donald Trump becoming the president certainly raised eyebrows last November, yet he continues to keep everyone on their toes with what he might do next. His latest spat with Kim Jong-un doesn't fill you with any greater confidence. North Korea threatening "pain and suffering" and Trump res…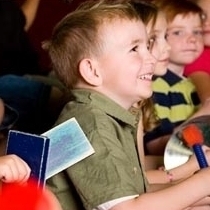 Sunday School is Sunday Cool..!
What does the term 'Sunday School' mean to you? Old fashioned and outdated? Pointless and unnecessary? Our local and national daily newspapers are full of reports of increased crime rates, addiction and depression becoming worryingly common in the younger generation. It may surprise you that the Bible can provide the answer to these and other problems.&n…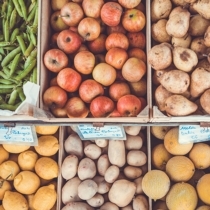 The pivotal month in the British calendar
August is a month where the normal rhythm of life is disturbed in a pretty big way; what's more it's always been the case. The reason is ultimately to do with food. Following a few months of warmer sunshine, August historically saw the ripening of grains making August a very intense period of manual labour to bring in the harvest. This is something that would have involved a la…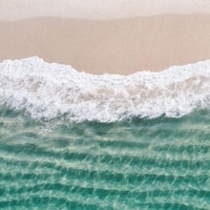 That all important list…
Bucket & Spade - CHECK. Sun cream - CHECK. Sunglasses - CHECK. The Summer holiday season is fast approaching and many of us will be looking forward to getting away for a bit of relaxation. Before we leave on holiday there's always so much to do – things to pack, fridges to empty, even getting things ready for our return. We're regularly run around trying to sort everything…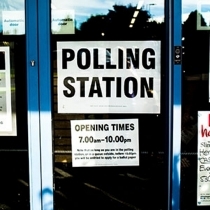 Would you vote for this person?
People who run for political office (local, national or even international) make all sorts of promises. Like "If you vote for me or my party then we'll solve this problem or improve this service". We hear and read about them all the time and no doubt many of these promises are made with the best of intentions. But how often are they kept? Imagine you had the chance to vote for…